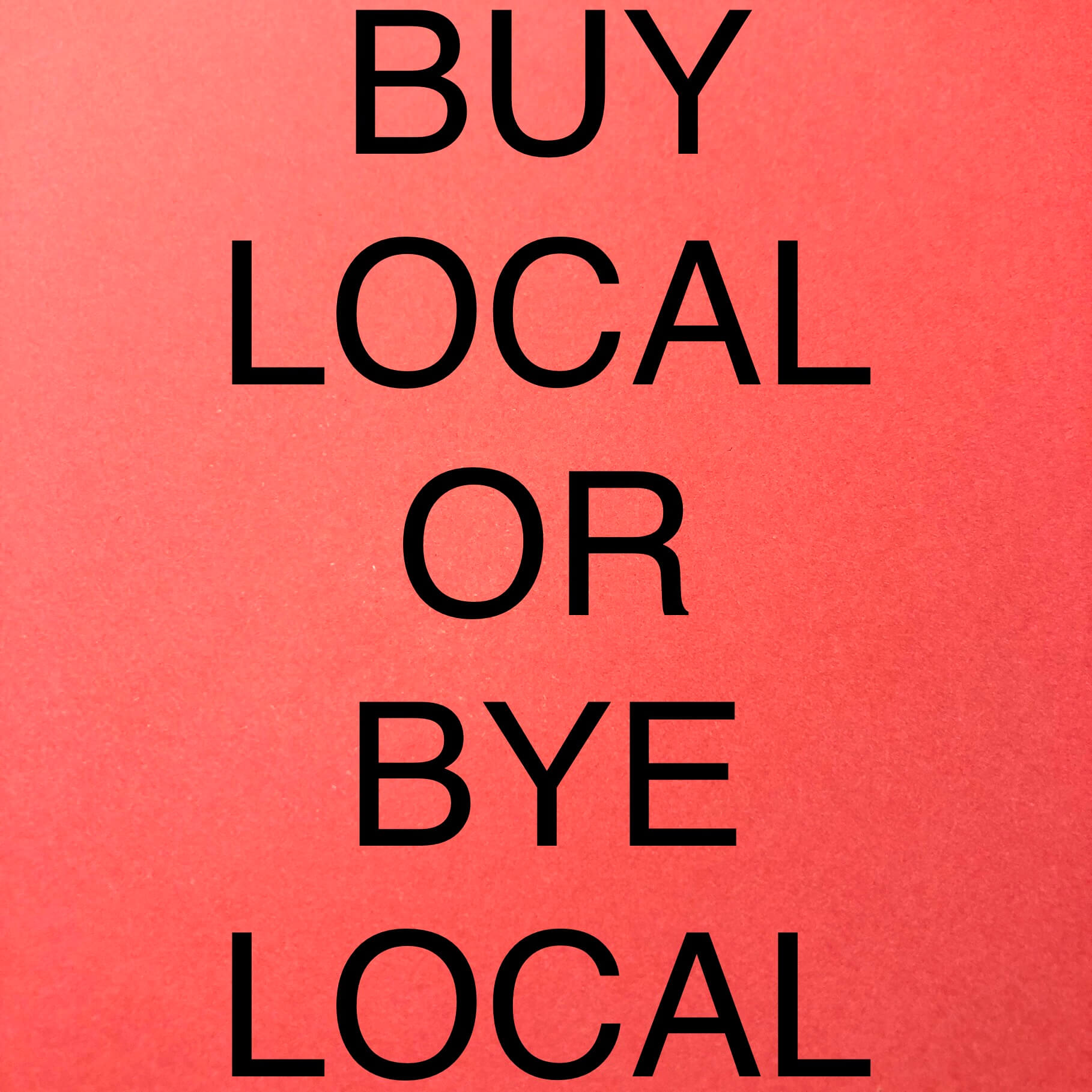 WINDOW SHOPPING FASHION ITEMS & ACCESSORIES

JE STAAT VOOR DEZE PRACHTIGE ETALAGE
WIL JE INFORMATIE  OVER DE PRODUCTEN?
OPEN WEDNESDAY/THURSDAY AND FRIDAY 1PM <>6PM  
SATERDAY 12PM<>15PM SUNDAY 2PM<>5 PM

ON APPOINTMENT MONDAY AND TUESDAY
ZIJN WIJ OPEN STAP GERUST NAAR BINNEN OM ROND TE KIJKEN
Een nieuw manier van winkelen: window shopping. Na het inscannen van de QR code ben je op deze site gekomen: WINDOW SHOPPING. Alle items uit de window view staan hieronder. Ben je geïnteresseerd in één van de producten scrol naar beneden (WINDOW VIEW february).  Sta je voor de winkel en niet tussen de uren dat wij aanwezig zijn, stuur een mail voor informatie naar van der vlies & koers . 
WINDOW VIEW FEBRUARY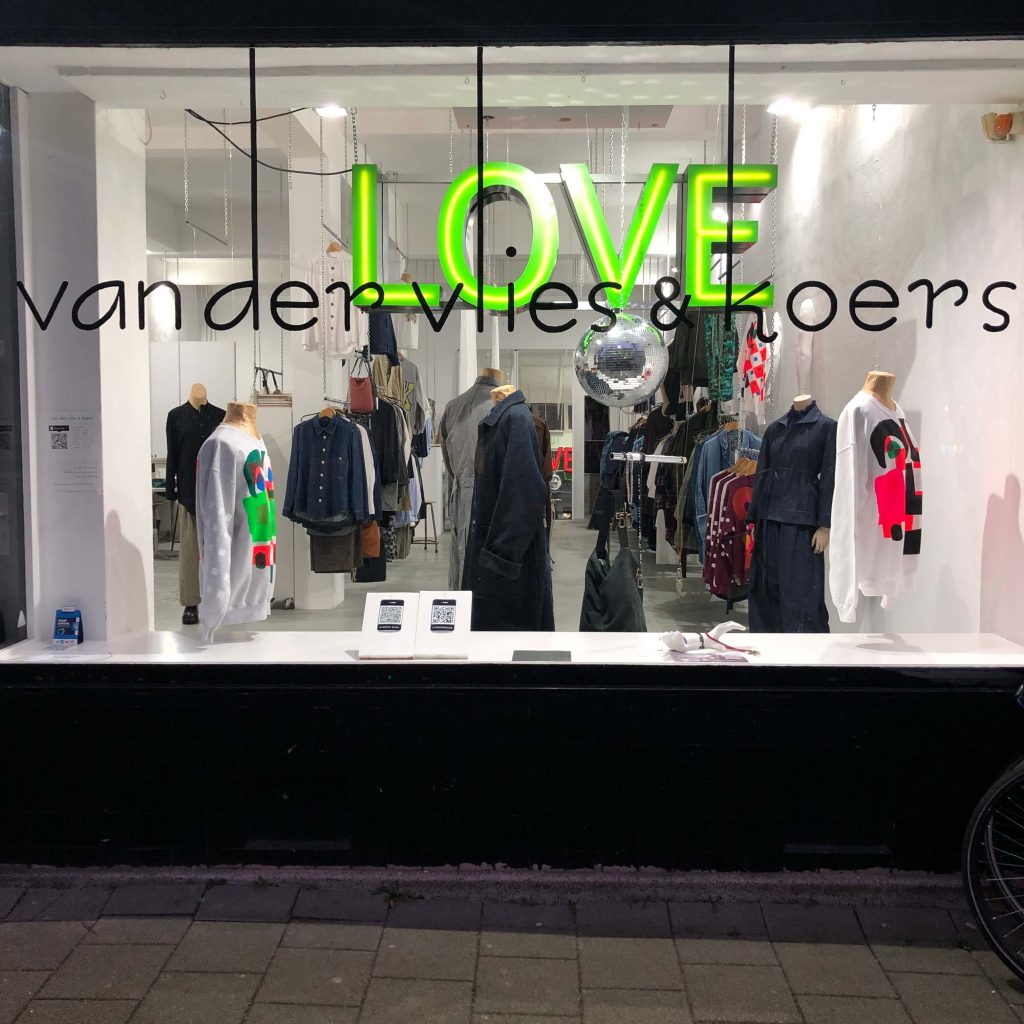 DENIM SUIT / PANTS €219 / JACKET REVERSIBLE €269
SWEATERS "STAY NEGATIVE" €119 SCROL DOWN TO WNDOW VIEW SWEATERS FOR IN STOCK, SIZES & COLORS
BLUE INDIGO COAT (FE)MALE €395
REWORKED 'COAT' (FE)MALE €298
FLANEL LONG SHIRTS (FE)MALE €189
LEATHER BAG €289
STRONGBEADS ACCESSORIES (FE)MALE FROM €25 UP TO €119
LITTLE WINDOW
REWORKED JACKET €249
MAGNIFYING GLASS €34,95
CAP 'ROTTERDAMSE FLIP' €89
WINDOW VIEW JANUARY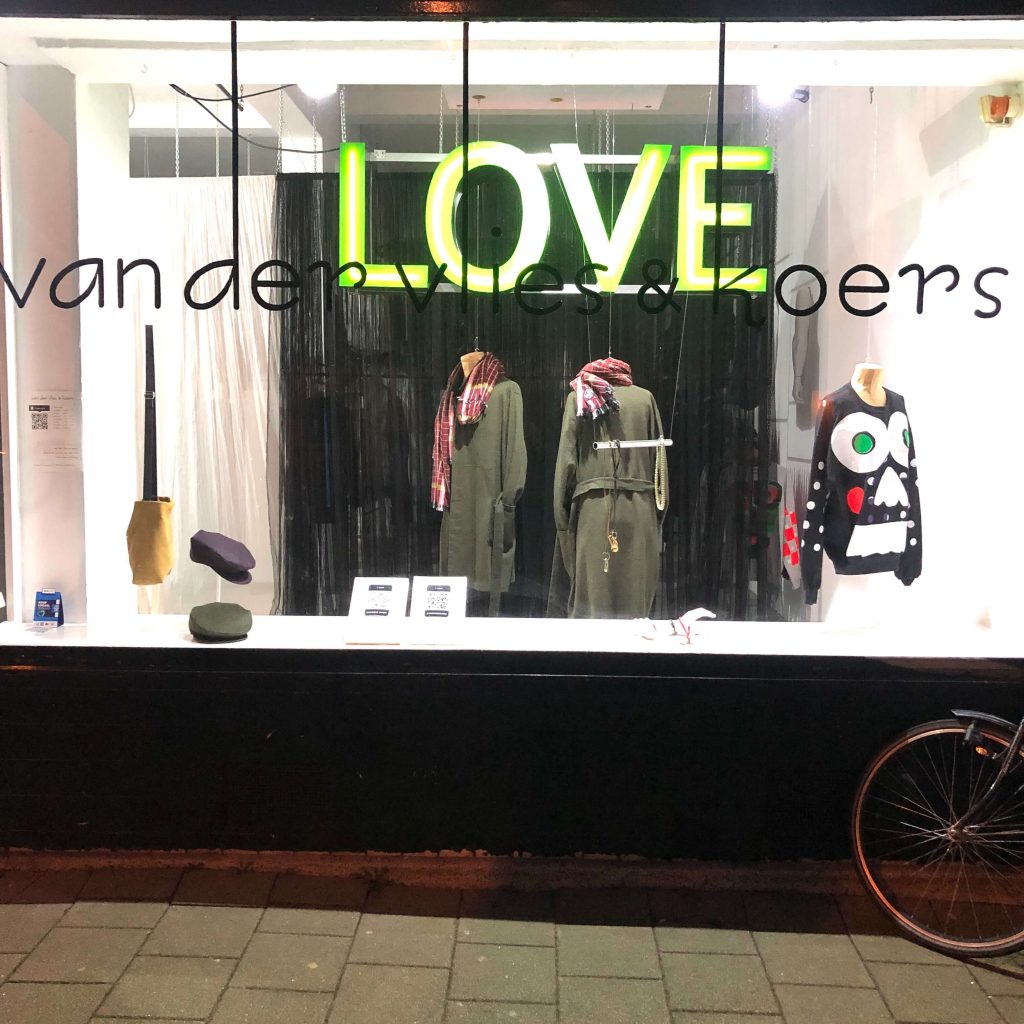 VOOR MEER INFO SWEATERS, SCROLL DOWN FOR COLOR & SIZE
WINDOW VIEW SWEATERS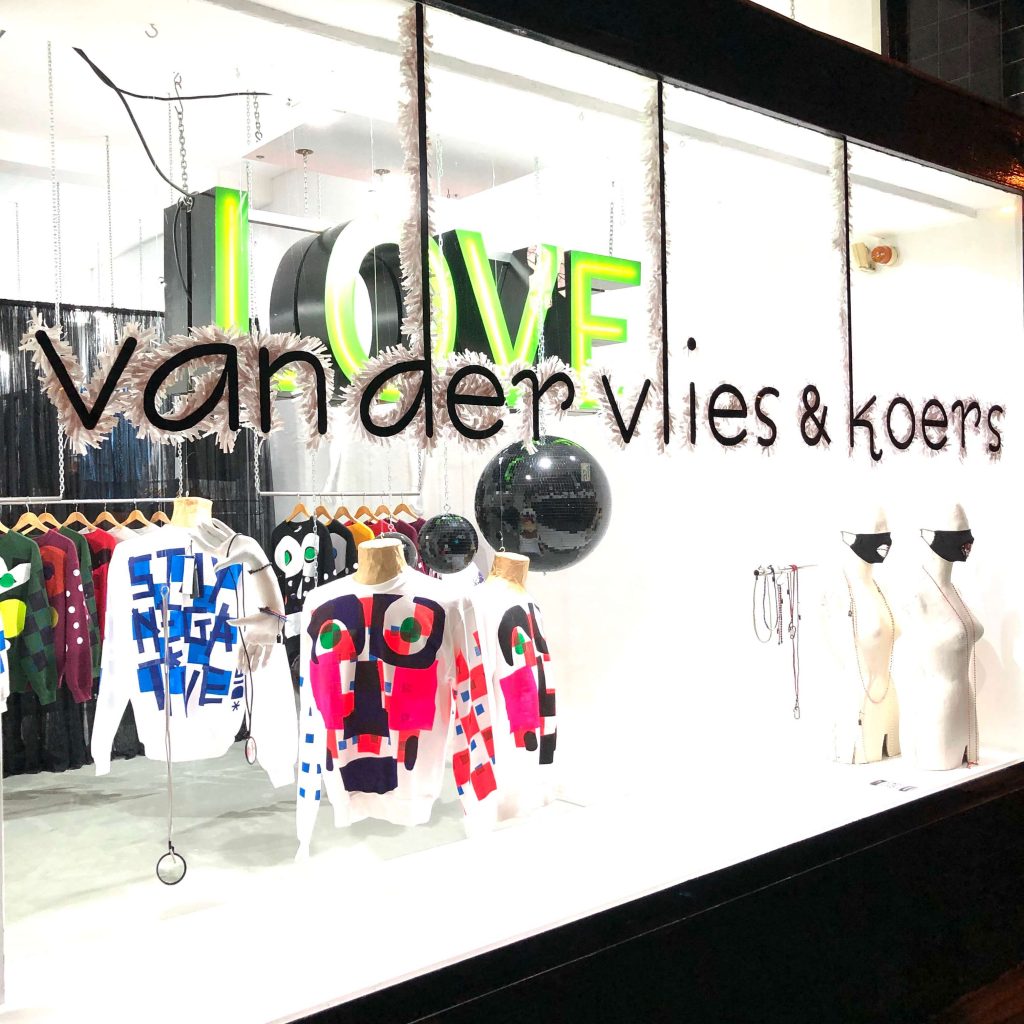 BURGUNDY / IN STOCK: L / XL / XL
SUNFLOWER / SOLD OUT
SKY BLUE / SOLD OUT
BOTTLE GREEN / SOLD OUT
RED / SOLD OUT
WHITE / IN STOCK: L / XL / XXL
BLACK / IN STOCK: XL
GREY / IN STOCK: L / XXL / XXL